What You Need to Know About Kanyakumari Wax Museum
India is a beautiful potpourri of gorgeous cities and states. At times, however, you crave a getaway for some much-needed serenity. A trip to Kanyakumari serves as one such getaway. Previously known as Cape Comorin, this city, located in the southernmost tip of India, offers plenty of sights for its tourists to explore. One such famous spot to visit in Kanyakumari is the Kanyakumari Wax Museum.
The Gopinivas Grand Hotel will be more than happy to welcome you and ensure your stay is the best. In addition to creating a refreshing environment and supplying modern amenities, we arrange for the most scrumptious cuisine. Pamper yourself with a rejuvenating spa message and pay a visit to our signature restaurant to pick from its wide array of international and local meal options. We offer a wide range of services, including high-speed internet, valet parking, and laundry services. Visit us or Call us if you're looking for hotels in Kanyakumari providing the best utilities.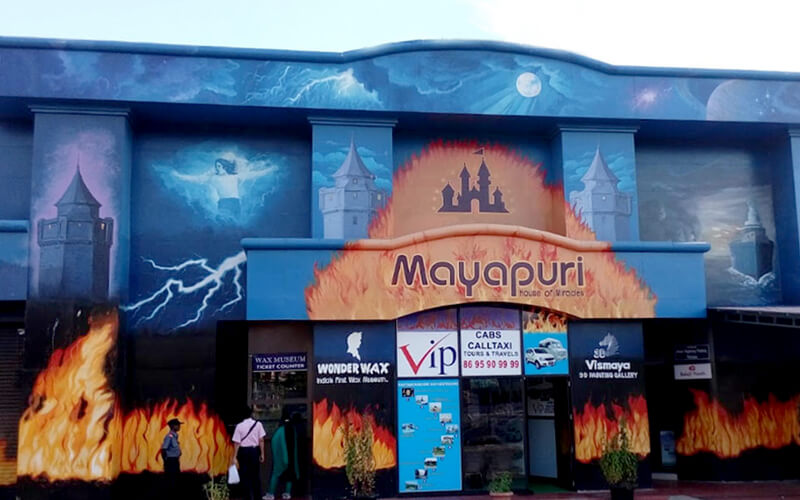 About the Kanyakumari Wax Museum
The Kanyakumari Wax Museum is a perfect tourist spot for anyone who wishes to look at the wax statues of famous personalities. It is probably the first wax museum in India, inaugurated in 2005. The museum is based on Madame Tussauds Wax Museum in London but is in no way inferior in terms of the features and displays. Some of the celebrity statues that one can spot at the Kanyakumari Wax Museum are Shahrukh Khan, Michael Jackson, Jackie Chan, Dr Manmohan Singh, Arnold Schwarzenegger, Mahatma Gandhi, Mother Teresa, Indira Gandhi, Atal Bihari Vajpayee, etc. They all look so realistic that you might have to do a double-take to believe your own eyes.
The museum is 2.4 km from Kanyakumari, making it extremely easy for travelers to reach the place. Also known as Mayapuri Wonder Wax Museum, it is situated 1.3 km from the Kanyakumari Railway Station and 1.4 km from the Kanyakumari Bus Stand. Along with the wax statues, the museum houses 3D paintings that are a wonder to behold.
The museum can be found inside the Bay Watch Water and Amusement Park in Kanyakumari. It became officially open to the public on 24th December 2005. 3D films are often shown as a source of entertainment at the museum, a feature kids are bound to enjoy.
The entry fee for the Kanyakumari Wax Museum is Rs 40 for kids and Rs 50 for adults. The timings for the museum are from 8 am to 6:30 pm every day except Sundays, which is the day the museum remains closed.