All That You Need to Know About Maruthuva Malai, Kanyakumari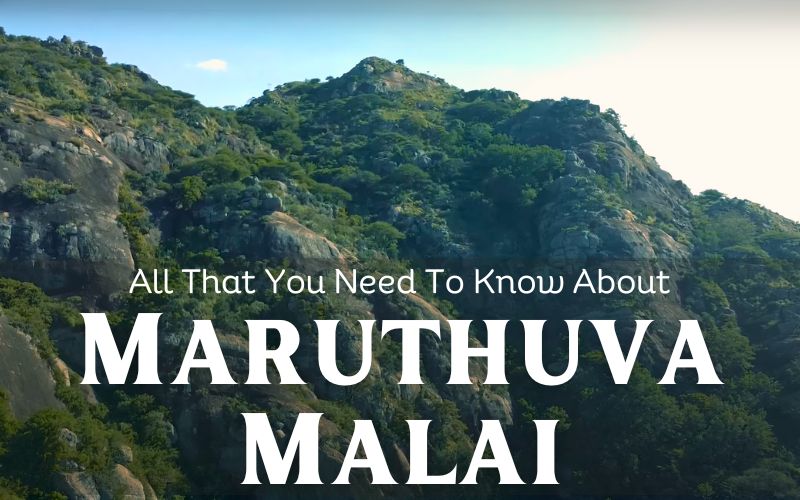 Kanyakumari is at the tail end of the Western Ghats and is home to beautiful mountains. This biodiversity hotspot is home to hundreds of unique plants and animals, some endemic and found nowhere else. The district also has an impressive standalone hill called Maruthuva Malai, which translates into Medicinal Hill. Read on to learn more about the Maruthuva Malai, including the legend associated with it.
Where Is The Maruthuva Malai?
This beautiful hill is on the way to Kanyakumari and is 14 km from Nagercoil via the NH66. The place around Maruthuva Malai is called Pothaiyadi. In fact, you will not miss the enormous mountain mass on your way to Kanyakumari by rail or road.
What Is Special About The Maruthuva Malai?
Locals believe that the Maruthuva Malai is a fragment of the Sanjeevni Mountain that fell off when Hanuman was carrying it on his way to Sri Lanka to cure Lakshman. The Sanjeevni Mountain gets its name from the mythical Sanjeevni booti, or herb that could revive a dead person. Like the legendary mountain, Maruthuva Malai is also home to unique medicinal herbs commonly used in Ayurveda and Siddha medicine.
It is also believed that Sage Agastya and Athri Maharishi meditated on the hill. Narayana Guru, the 19th-century social reformer and spiritual leader, meditated on Maruthuva Malai and attained enlightenment. The hill also finds mention in the Sri Pada Sri Vallabha Charithaamrutham, a biography of Lord Sri Paada Sri Vallabha.
The mountain is believed to be one of the holiest places for the Ayyavazhis of Kanyakumari, i.e., followers of Ayya Vaikundar, believed to be an avatar of Lord Vishnu.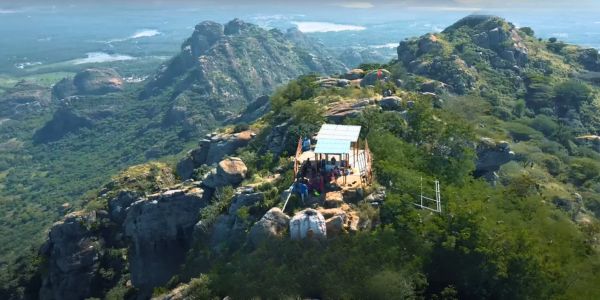 Activities On The Maruthuva Malai
The hill is a popular hiking trail loved by local trekkers. This is a moderately challenging trail, and it takes around an hour and a half to reach the peak. The view from the peak is absolutely fantastic. You can get a 360° view of the tri-sea in Kanyakumari and watch the edge of the V-shape of India. Depending on when you hike, you can also view the sunrise or sunset.
On the way to the mountain, you can observe different cave temples dedicated to Sage Agasthya, Shiva and Parvathi, and Lord Hanuman.
Hiking to the summit is interesting, especially if you're trekking on a clear day where the view from the summit is sublime.
Things To Remember When Trekking On Maruthuva Malai
Remember to carry a water bottle and a few fruits with high water content. There are no stalls or shops on the way. You can buy them at the base near Pothaiyadi. There are stalls selling buttermilk and raw mango slices. But don't carry alcohol or cigarettes, as many consider the hill sacred.
Visit us if you are looking for hotels in Kanyakumari and need information about Maruthuva Malai, Kanyakumari.