Why Should You Visit the Adi Keshavaperumal Temple, Kanyakumari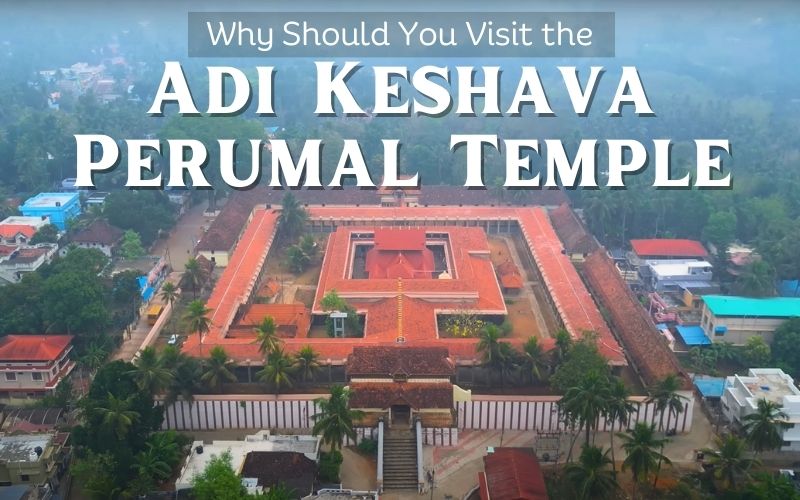 Did you know Kanyakumari is part of Parusurama Kshetra, which extends from Gokarna to Kanyakumari? Being part of this fertile land, it is bestowed with abundant natural resources and a rich culture. The Adikesava Perumal Temple in Kanyakumari is one of many temples in the district that add to its rich culture and heritage. It is believed to be over 2,500 years old and consecrated by the great Parasurama. Here's all that you wanted to know about the Adikesava Perumal Temple:
Where Is The Adikesava Perumal Temple?
The Adikesava Perumal Temple is situated in Tiruvattar, around 26 km from Nagercoil and 4 km from Marthandam for those on the way from Thiruvananthapuram. It is believed that the place was earlier called Vattar; when the Adikesava Perumal Temple was built, it became known as Thiruvattar.
What Is Special About The Temple?
As earlier said, the temple was built around 2500 years ago and even finds mention in the Padma Purana, a Vaishnava Purana composed by Maharishi Vedvyasa. The temple is also glorified through the mangalasasanam sung by Nammalwar in the 1st millennium CE.
The main deity, Adikesava Perumal, is in the same reclining position as the one in the Padmanabhaswamy Temple in Thiruvananthapuram. However, this deity is said to be older and bigger. The deity is believed to be made using a combination of jaggery, mustard, and lime powder. Also, the idols of Adikesava Perumal and Padmanabhaswamy are said to be facing each other.
The stone inscriptions in the temple mention that the temple was established in the Treta Yuga and even mention the contributions of Raja Kulothunga Chola I. Chaitanya Mahaprabhu, the founder of Gaudiya Vaishnava sect is believed to have discovered the Brahma Samhita, in the temple.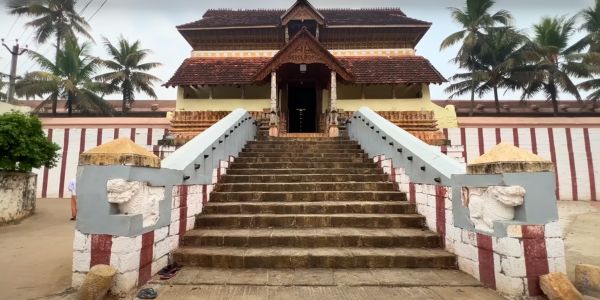 The Architecture Of The Adi Keshava Temple
The temple is based on Dravidian architecture but uses wooden roofs, pillars, and doors. The temple also has the deity of Goddess Maragathavalli Thayar and a separate shrine for Lakshmi Narasimhamurthy. Another unique feature of this temple is the Otraikal Mandapam, which measures around 18 feet in width and 3 feet in height and is built out of a single stone. The sun's rays are believed to fall directly on the deity from March to April and September to October.
When To Visit Adikesava Perumal Temple?
You can visit the temple at any time of the year, but Vaikunta Ekadashi is celebrated with aplomb. Similarly, the Brahmotsavam held between October and November is a special occasion. If you plan to visit the temple during this time, we suggest you call us in advance to enquire about rooms in Kanyakumari.
Visit us if you are looking for affordable hotels in Kanyakumari. We promise the best accommodation at the best prices