Here's What You Didn't Know About Kamarajar Mani Mantapa Monument in Kanyakumari
A relaxing holiday or a thrilling trip is something everyone deserves now and then. While there are numerous places you can escape to for this purpose, it can be tricky to find a destination that offers not only a lot of sightseeing but also a view of the peaceful surrounding. If that's the trip you're aiming for, Kanyakumari is a great option. Located at the southernmost tip of India in Tamil Nadu, Kanyakumari offers a fabulous mix of beaches, temples, museums, and so much more.
Among the many monuments to witness in this coastal town, the Kamarajar Mani Mantapa in Kanyakumari is one you can't miss. Also known as Black Gandhi, it is dedicated to Kamarajar, a freedom fighter and the former Chief Minister of Tamil Nadu and President of the Indian National Congress.
If you're looking for hotels in Kanyakumari, visit the Gopinivas Grand Hotel. We are happy to welcome you warmly and ensure you have a luxurious and comfortable stay. Our team constantly aims to provide the finest of amenities and services to our guests, including valet parking, high-speed internet connection, and a restaurant that encourages you to satiate your cravings through continental, North Indian, oriental, and South Indian food.
Reach out to us and book your accommodation in Kanyakumari right away. Visit us!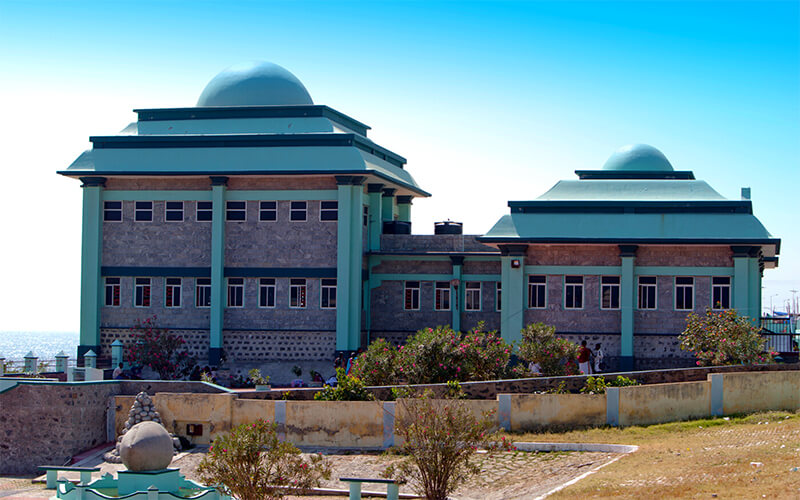 About Kamarajar Mani Mantapa Monument Kanyakumari
The Kamarajar Mani Mantapa Monument was created to honor a fierce leader of Tamil Nadu who the people loved. The government of India chose the structure as a spot to store his ashes for public homage before immersing them in the sea.
Every year, tourists flock to the spot to witness the dome-shaped monument, which stands as a gold-plated statue of the late Tamil freedom fighter. Travelers can visit the place any day of the week from 7 am to 7 pm. There are pictures and books on display related to the late Kamaraj, enabling tourists to learn more about him and get a glimpse into the traditions and culture of ancient times.
Other Attractions in Kanyakumari
Whether you're a lover of history or someone who loves to take a stroll on a serene beach, Kanyakumari is a potpourri of numerous sites. Some of the other places to see in Kanyakumari apart from the Kamarajar Mani Mantapa Monument are as follows:
Thirparappu Falls
Vivekananda Rock Memorial
Suchindram Shree Thanumalayan Swamy Temple
Thiruvalluvar Statue
Bhagavathy Amman Temple
Padmanabhapuram Palace
Kanyakumari Beach
Wax Museum
Sanguthurai Beach
Olakaruvi Falls
Gandhi Mandapam
Mathur Aqueduct
Our Lady of Ransom Church
Sothavilai Beach
Sunset Point
Tsunami Monument
View Tower
Vattakottai Fort
St. Francis Xavier's Cathedral