Everything You Must Know About Mathoor Hanging Trough
When you think of peaceful, lowkey getaways in India, many places may come to your mind, but Kanyakumari is hands down the most serene of all. Also called Cape Comorin, this southernmost tip in India has much to offer to tourists from all over the world. Among the spots to explore in Kanyakumari, a popular one you can't miss is the Mathoor Hanging Trough Bridge.
At the Gopinivas Grand Hotel, we will be more than happy to welcome you and ensure your stay is comfortable and convenient. In addition to creating a refreshing environment with modern amenities, we arrange scrumptious food for our guests to relish. Among other things, we offer high-speed internet, valet parking, and laundry services. If you're looking for hotels in Kanyakumari that provide the best utilities, visit us.
Pamper yourself with a rejuvenating spa and visit our signature restaurant to choose from a wide array of international and local meals.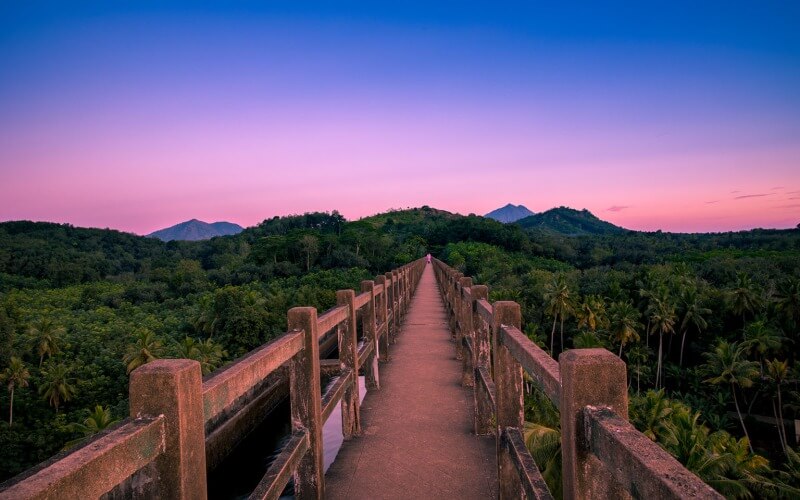 What to Know About the Mathoor Hanging Trough Bridge
The Mathoor Hanging Trough Bridge is Asia's longest and tallest trough bridge. It was built in 1966 and situated in the village of Mathoor of the Thiruvattar Panchayat Union. It was made using 28 pillars. The Mathoor Hanging Bridge opening time throughout the week is 7 am, and the bridge is open to tourists every day till 7 pm.
The bridge is about 1 km, with its height being 115 feet. It offers a mesmerizing view of the surroundings, with a dedicated children's park allowing citizens and tourists alike to visit the place with their families.
The Mathoor Hanging Bridge History
The bridge was built under the Chief Ministership of the late Mr K. Kamaraj. It cost about 13 lakhs to construct the bridge and was done mainly to meet the necessary irrigation requirements of Vilavancode and Kalkulam Taluks and as a drought relief measure. The bridge contains a channel that aids in transferring water for irrigation from one side of the hill to another. The trough height is about 7 feet and 6 inches wide.
The distance between Kanyakumari and the Mathoor Hanging Trough Bridge is 60 km. It is 10 km from Thuckalay and is located at a distance of 70 km from Trivandrum. Tourists who wish to see the bridge while touring Kanyakumari can hail a cab, as many are available for travelers for this very purpose.
You can also ride a bus to reach this destination. Take the one going to Nagercoil from Kanyakumari. Upon reaching Nagercoil, you must travel to Thuckalay first and then to Mathoor. The railway station located closest to Mathoor is the Kulitthurai Railway Station, which is about 15 km away.