3 Important Things to Consider When Booking Your Stay in Kanyakumari
The coastal city of Kanyakumari is located on the southernmost point of India at the intersection of the Indian Ocean, Arabian Sea, and the Bay of Bengal. Most hotels in Kanyakumari are situated along this beautiful coastline and offer scenic views of the rugged terrains, paddy fields, and coconut trees. If you plan your trip to the coastal city, ensuring that your hotel offers you spectacular views, the best amenities, and customer-centric services is essential. Stay at Hotel Gopi Nivas Grand, one of the best full service hotels in Kanyakumari. Here are the important things to look for when booking your hotel in Kanyakumari:
Location
Your travel to Kanyakumari will mean being surrounded by a beautiful coastline. Ensure that your hotel is located close to commercial establishments and scenic beaches. The breathtaking sunrise and sunsets offer you a surreal experience in Kanyakumari. A stay at Hotel Gopi Nivas Grand allows you to experience sunset and moon-rise simultaneously. The hotel is within walking distance from the 3000-year-old Bhagavathy Amman temple, built in honor of the goddess Kanya Kumari, after whom the city gets its name. Hotel Gopi Nivas Grad is one of the best customer service hotels in Kanyakumari. We help guests organize tours whenever they want to explore the area beyond the temple.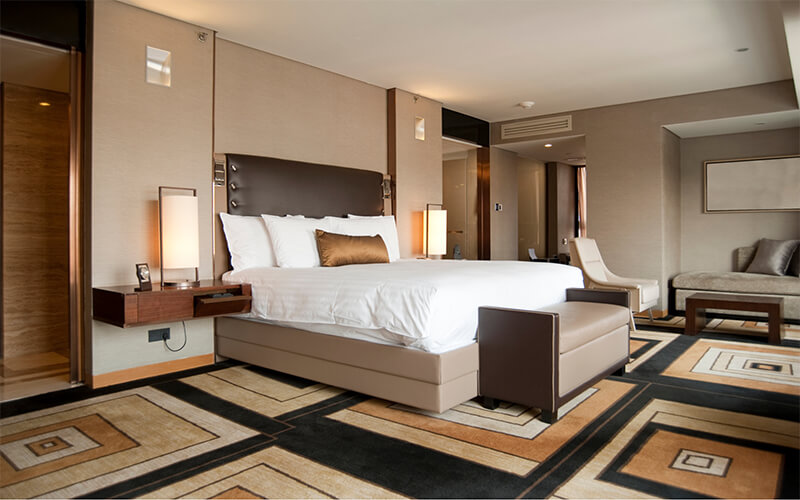 Amenities
The top hotels understand the importance of necessary amenities to make you feel comfortable during your stay. Book yourself at Hotel Gopi Nivas Grand if you are looking for the best accommodation services in Kanyakumari. Have a luxurious and unique experience in Kanyakumari by enjoying your time at the private beach with campfires and complimentary meals. The hotel offers a beautiful view of the serene beach that you can enjoy as you sunbathe while sipping drinks from the hotel's bar. You can also look forward to celebrating your milestones at the hotel as Gopi Nivas Grand offers a hall that can seat 250 people and a kitchen that can create authentic and unparalleled dishes that will be memorable to your guests. A 75-seater mini-banquet hall can be your place to hold corporate or small gatherings.
Facilities
Whether you want to book your stay for a short or long duration, a hotel's facilities speak volumes regarding your customer experience. The top hotels in Kanyakumari offer free Wi-Fi, wake-up call, housekeeping, and 24- hour room services. At Gopi Nivas Grand, one of the top hotels with the best room service in Kanyakumari, you can rely on the world-class facilities for local and international tourists. From a warm welcome at the reception, valet parking, and multi-cuisine restaurant to a high-speed Wi-Fi lounge, express guest laundry, doctor-on-call, and safe-lock security systems. Apart from these facilities, you can enjoy a peaceful recreation area to relax and request a massage service.
Enjoy the amenities and facilities in the best full-service hotels in Kanyakumari. Whether you visit Kanyakumari for personal or professional reasons, a stay at Hotel Gopi Nivas Grand will offer you a phenomenal experience. Visit us!