3 Tips to Find the Best Hotels in Kanyakumari for Family
Planning a vacation with your family can be overwhelming. For one, the location must have something for everyone, including children and the elderly. There's also the trouble of selecting the right hotel. Book wrong, and you might go over budget. Besides, plenty of hotels charge more for extra occupants. Read on if you are looking for the best hotels in Kanyakumari for your family: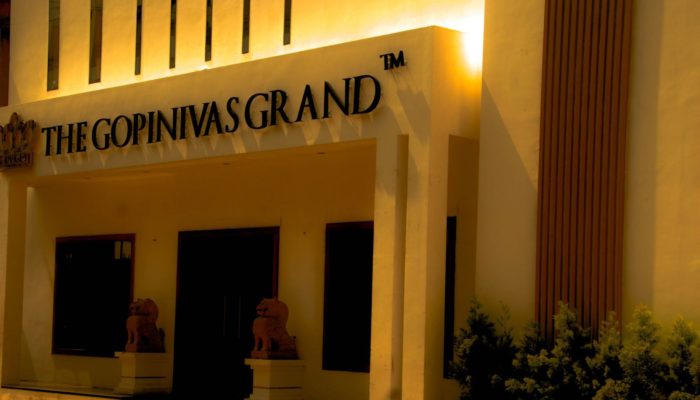 Location is Important:
Children and the elderly often get irritable if they have to walk long distances, especially in a hot tropical climate like Kanyakumari. Choose a hotel that's close to major attractions. You can save money on renting a car and avoid traffic as well.
Our hotel is in the heart of Kanyakumari town – 3 minutes away from the Bhagavathi Amman Temple and 5 minutes away from the Beach. The Gopinivas Grand is only a few minutes away from the Kanyakumari Railway Station. You don't have to worry about waking up at the right time either to catch a glimpse of the sunrise or sunset – we'll guide you about daily sunrise and sunset timings and even wake you up at the right time.
Good Dining Options:
The problem with travelling with family is that everyone has different demands. While your elderly parents may want something light and as good as homecooked food, children may want to go crazy on fast food. And you could be looking for something friendly in the pocket. And there are also allergies to consider.
Kanyakumari cuisine is unique, with plenty of vegetarian and nonvegetarian options. But should you prefer something close to your home food, visit The Curry, our multicuisine restaurant. We specialise in a wide range of cuisines, including Jain, North and South Indian, Chinese, Continental, Gujarati, and Bengali. There's something for everyone, from tandoor-based dishes like naan and tandoori chicken to continental specialties like shrimp tacos.
Good Ambiance Matters:
A thoughtful interior design, elegant furniture, and high-end fixtures make people feel they're getting what they've paid and certainly add to the vacation experience. Besides, there's nothing better than sleeping on a comfortable and inviting bed after a tiring day of sightseeing. There are many horror stories of hotel rooms with dirty laundry and broken fixtures. Even if you are on a tight budget, there's no reason why you should compromise on comfort and cleanliness.
At Gopinivas Grand, we take pride in our well-furnished interiors and luxurious ambiance. Besides a multicuisine restaurant in Kanyakumari, you can enjoy our 24×7 concierge, complimentary wi-fi, well-furnished rooms, and luxurious bathrooms. We're one of the very best hotels in Kanyakumari for family and probably the only 3-star hotel.
Call us if you plan to visit Kanyakumari and look for the best hotels in Kanyakumari for your family. Click on this link https://g.page/r/Cc0walvxFpQpEAE to reach out to us.