Five Things You Must Buy When Street Shopping in Kanyakumari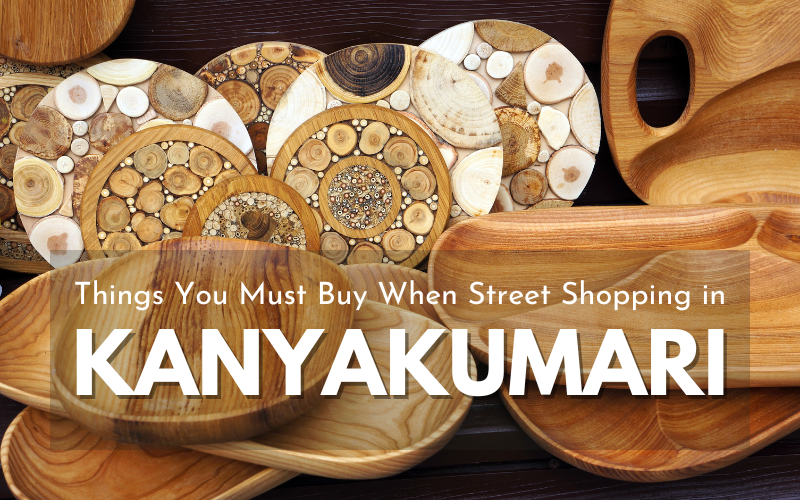 Kanyakumari is a beautiful coastal town famous for its magical sunrise and sunset, the Bhagawathi Amman Temple, Vivekananda Rock, and the Thiruvalluvar Statue. But it is equally famous for its handicrafts, including brass statues, woodcraft, and conch-based artwork. Read on if you have planned to go street shopping in Kanyakumari. Here are a few items you must buy as souvenirs if you are visiting our city.
Conch-based Artwork
From giant conch shells to decorative mirrors and curtains made using sea shells, plenty of sea shell-based artwork is sold across the streets of Kanyakumari. Among other accessories made using conch, you can buy armlets, bracelets, lockets, and necklaces made using sea shells. In fact, the white bangles made using conch shells, called shaka, are a favourite among the Bengali tourists visiting Kanyakumari. Bengalis wear them along with red coral bangles called pola together, they are symbols of marriage in Bengali women. You can etch a name on a conch shell and offer it as a gift to friends and loved ones. Or, buy cutlery like forks, spoons, and home décor products like wind chimes, ashtrays, and incense holders.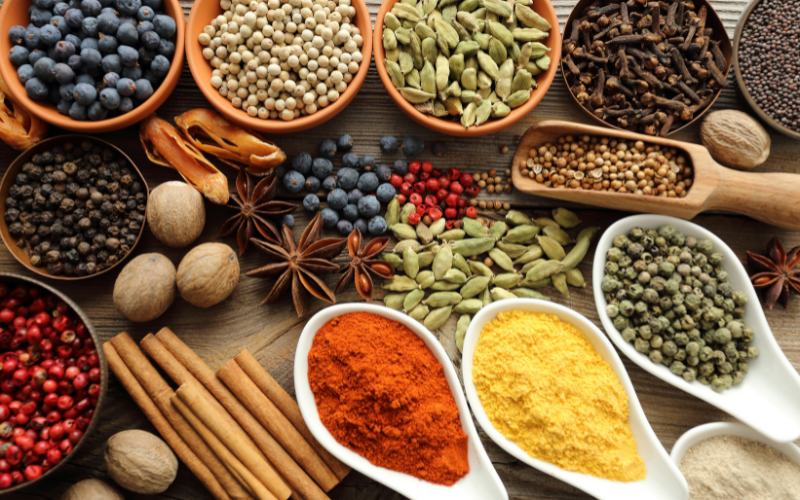 Where To Buy
The stalls on Kanyakumari Beach, street-side vendors along the seashore on the beach, and the main bazaar in Kanyakumari town.
Brass Items
Kanyakumari is a great place to buy brass statues and other artifacts, including lamps, puja items, and other decorative items. You can also buy handicrafts made using different metals, including copper, bronze, bell metal, silver, and gold.
Where To Buy
Poompuhar, the handicrafts store managed by the Tamilnadu Handicrafts Development Corporation, stalls behind the Bhagavathiamman Temple. The stalls are also the best place for street shopping in Kanyakumari.
Products Made Using Coir And Coconut Shell
Coir is a natural fiber extracted from the husk of the coconut shell. It is used to make rope and other handicrafts, including mats, decorative items, doormats, rugs, and toys. As for coconut shells, they can be used to make cutlery. Including spoons, bowls, and decorative items like wind chimes, flower vases, boxes, hair clips, necklaces, and even key chains.
Where To Buy
You can buy them at one of the many stalls in Kanyakumari selling handicrafts. The Poompuhar store is also great for purchasing coir and coconut-based products.
Spices
Spices are one of the leading products in Kanyakumari. In fact, the city is one of the major producers of cloves in India and even has a geotag to its credit. The Kanyakumari clove variety was introduced by the East India Company in the 1800s. Unlike other clove varieties, the Kanyakumari clove has a higher concentration of essential oils, giving it its distinct aroma. Some other spices available in Kanyakumari include cardamom, cocoa, cinnamon, black pepper, nutmeg, and bay leaves.
Where To Buy
There are plenty of stalls selling spices and other condiments in Kanyakumari. You can buy them by the kilo or even buy an assortment of spices put together by the stall owners.
Wooden Handicrafts
Decorative wooden items like statues, bowls, lacquer wear, cutlery, and other items are trendy in Kanyakumari. But make sure you check the quality of the bowl before buying. While many sellers claim these cutleries have a polish, they wear off after some time. Also, check the quality of the wood you buy.
Where To Buy
Plenty of handicraft stores sell everything from wooden wall clocks to statues and even spoons and forks. You can buy them from the stalls behind the Bhagavathiamman Temple and the bazaar next to the beach.
And if you're looking to shop for these handicrafts at leisure, we suggest you book rooms in Kanyakumari at Gopinivas Grand. We promise great accommodation in Kanyakumari at the best price. Visit Us!