When was the First Church in Tamil Nadu Built?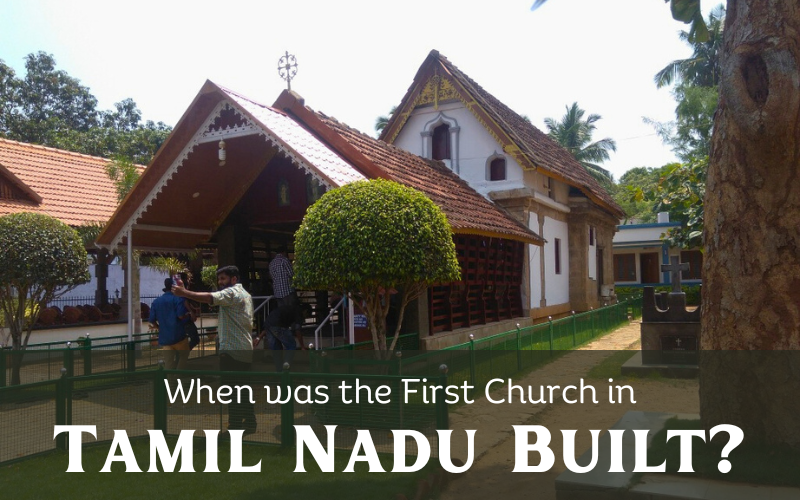 It is a commonly believed myth that Christianity was introduced in India by the Portuguese during the 15th century and later propagated by the British in the 17th century. Not many know that Christianity may have arrived in India around 52 ADS by the apostle St Thomas, one of the 12 apostles of Jesus. He is also credited with having built the first church in Tamil Nadu, the Thiruvithamcode Arapally, or Thomayar Kovil as it is popularly called. In fact, people also believe that this church could also be the world's oldest church. Read on to learn more about the oldest church in Tamil Nadu.
About the Thiruvithamcode Arapally AKA St. Mary's Church
The term Arapally could refer to half-church because St. Thomas only established a cross on this site to provide a place of worship for the Mylapore Brahmins who left the area fearing prosecution for converting to Christianity. But then the word 'ara' could also symbolise a royal connection, with reference to the Dravidian terms arasan and aramana. The church is located in the quaint village of Thiruvithamcode, a short distance from Kanyakumari town. Adjacent to the Thomayar Kovil is the recently built St Thomas Pilgrimage Centre maintained by the Malankara Orthodox Syrian Church. The tiny but well-maintained church structure is built using quarry stones and supported by granite pillars, tiled roofs, and a latticed wooden foyer commonly found in Hindu temples in Kerala. In fact, the church was to be taken over during the 1940s as it was believed to be a Hindu Temple. But a cross carved on one of the pillars helped prevent this. Apparently, the cross was carved by none other than St. Thomas the Apostle.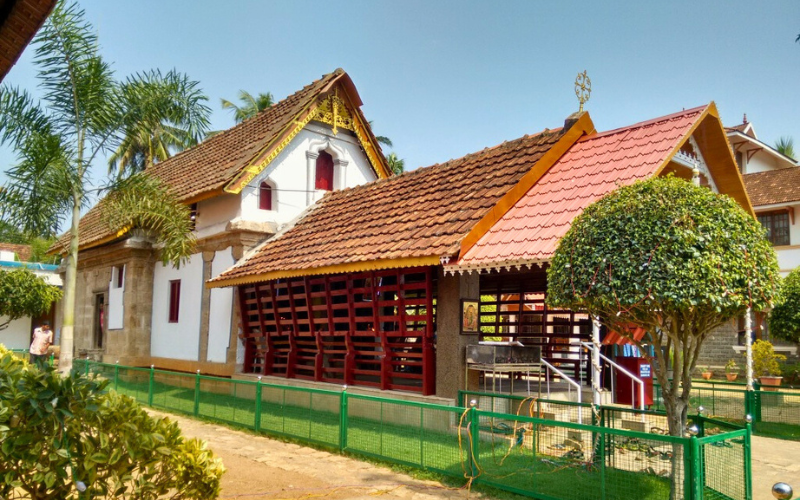 What to Do There
The place is not only home to the first church in Tamil Nadu but also houses a heritage museum with its small but significant collection of artifacts like Portuguese coins, an ancient millstone, a 15th-century wooden table, and other gifts received by the church over time.
How to Get There
If you're traveling from Trivandrum, take the NH 47 connecting Trivandrum to Kanyakumari. Take a right turn at Azhagiamandapam to reach Thiruvithamcode. But if you're traveling from Kanyakumari town, take a right turn from the Thuckalay Bus Stand. The village is 2km from Thuckalay.
Where to Stay
If visiting the oldest church in Tamil Nadu is on your itinerary, we suggest booking accommodation in Kanyakumari at The Gopinivas Grand. We are one of the best 3-star hotels in Kanyakumari, offering services that are well worth 5-star standards. Let us know beforehand if you plan to visit the Thomaiyar Kovil, and we'll be happy to help you find a taxi service and a guide who knows the place well. Visit Us!