Exciting Facts about Kanyakumari You Didn't Know Before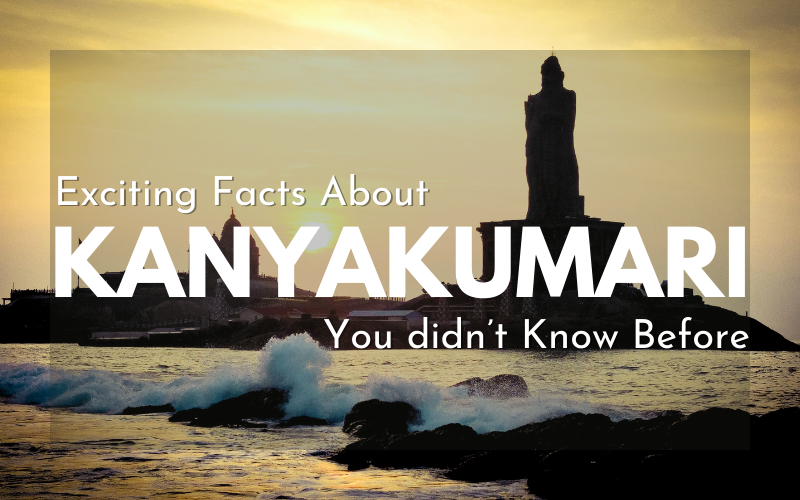 Kanyakumari District takes its name from the Kanyakumari Temple, dedicated to Goddess Kanya Kumari or Virgin Goddess, believed to be a form of Goddess Parvathi. There is evidence that Kanyakumari has been inhabited for over 4,000 years. In fact, the Kanyakumari Temple is believed to be over 3000 years old. If you are planning to visit Cape Comorin, here are a few facts about Kanyakumari you didn't know before:
Kanyakumari is The Country's Largest Producer of Cloves
Spice cultivation is an important industry in Kanyakumari. Some important spices grown here include black pepper, nutmeg, cloves, and nutmeg. But the district is most famous for its cloves. In fact, Kanyakumari cloves have a GI tag and make up about 65% of the total clove production in India. The particular variant of clove was introduced by the East India Company around 1880 in Courtallam. Today, they're grown on around 1,878 acres in the Maramalai, Karumparai and Vellimalai areas. These areas are part of the Veerapuli Reserve Forest and are 400 to 900 meters above sea level. Clove is also cultivated in the Mahendragiri area in the Western Ghats. The unique soil and plenty of rain and sun give these cloves a distinct smell and taste. Some of the trees could be over 100 years old.
St. Thomas The Apostle May Have Been Built India's Oldest Church in Kanyakumari
The St Mary's Church In Thiruvithamcode, popularly called Thomayar Kovil, is probably the oldest church in India, supposed to have been established by St Thomas the Apostle. The Church may have been built around 63 AD when St. Thomas kept a cross on the place where the church was built. He had done this to provide a place of worship to the families in Mylapore who converted to Christianity and came to Venad to escape persecution. Some of the parts of the church were built around the 17th century, while some were built around the 20th century. Today, Amalagiri or Thomayar Kovil is proclaimed to be a St Thomas International Pilgrimage Centre. The Malankara Orthodox Syrian Church manages the church, with priests still offering daily prayers.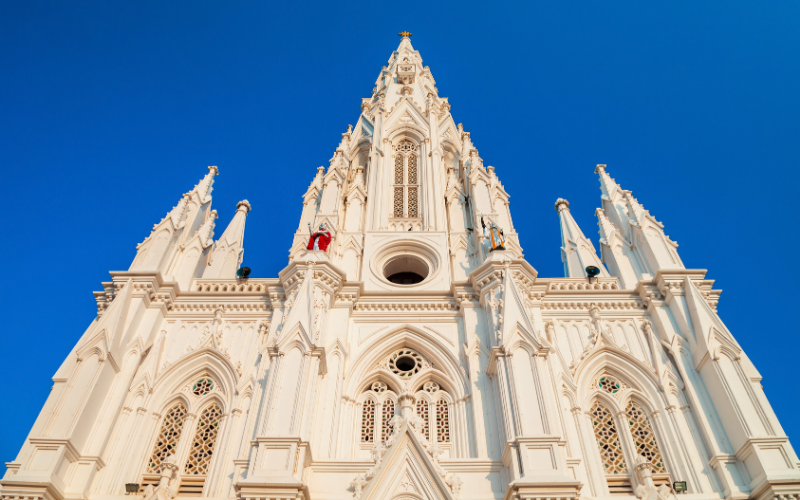 You Can Witness Sunrise and Sunset Simultaneously in Kanyakumari
Chitra Pournami is a special event for the Hindus and is observed on the Pournami day of the Chaitra month of the Hindu calendar. On this day, you can observe sunrise and sunset simultaneously as the sun and moon face each other on the same horizon. This is a rare sighting and occurs only once every year. Spiritually, too, this day is very significant because praying to Chitra Gupta, the younger brother of Lord Yama, helps a person get rid of bad karma. Chitra Gupta is also his account keeper, noting our sins and good karma. During this day, people maintain a salt-free diet, add leafy vegetables to their food, and prepare mambazham kadi, a sweet porridge-like dish made using mangoes.
A Part of The Sanjeevani Hills is Believed to Have Fallen in Kanyakumari
According to mythology, Lord Rama asked Hanuman to bring the sanjeevani herb from the Rsabhdri or Ox-shaped mountain. Unable to identify the correct herb, Hanuman lifted the entire mountain to save Lakshamana. The Maruthuvazh Malai is believed to be a fragment of the Rsabhadri mountain, which fell when Hanuman was carrying the mountain to Sri Lanka. The name literally means abode of medicinal herbs. True to its name, the hill is home to over 800 herbs and was once inhabited by sadhus, who practiced Siddha medicine.
There are plenty of interesting facts about Kanyakumari that you must explore. If you are looking for decent accommodation in Kanyakumari at the best rates, visit us. We'll guide you to these places and even ensure you experience the best the city has to offer.