All That You Wanted to Know About the Udayagiri Fort
Kanyakumari offers the best traveling experience for tourists who love visiting historical sites while spending time with family, friends, and colleagues. Some of the forts in the district include Vattakotai, Udayagiri, and Colachel. Each of these has a fascinating history and is loved for its architecture and scenic beauty. Read on if you're looking for hotels near Kanyakumari Udayagiri Fort and need to learn more: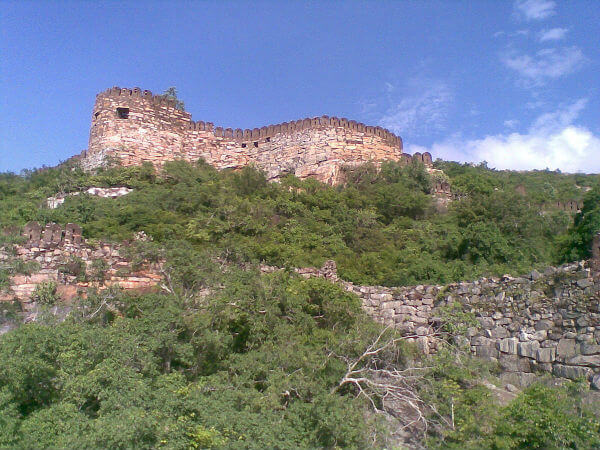 3 Things You Must Know About Udayagiri Fort In Kanyakumari
Fort History & Specialty
The Udayagiri Fort is a 400 years old fortress built by Sri Vira Ravivarma and later reconstructed by Marthanda Varma between 1729 and 1758. It was intended as a training ground for the Travancore army. While most of the fort is in ruins, a few things stand testimony to the power and strength of the Travancore rulers. For instance, legend has it that not even a team of 16 elephants could manage to move a16 ft brass gun even by a few feet. This fort situated on a secluded hilltop is one of the last vestiges of Travancore rulers' influence over Kanyakumari. Visit us if you're looking for hotels near Kanyakumari Udayagiri Fort.
Fort Timings, Entry Fees & Other Information:
The entry fee per person for the fort is Rs10 and an extra Rs. 10 for cameras. The Fort is open on all days, including weekends between 8.00 am to 7.00 pm.
The De Lannoy Tomb
The fort was built under the supervision of Valliyakappitan Eustachius De Lannoy, a Dutch naval commander. In his memory, the fort is also called Dillani Kottai. He is buried inside the fort along with his wife and child. You can still find a chapel dedicated to De Lannoy within the fort.
To make the most of your stay, finding some of the best hotels in Kanyakumari near Udayagiri Fort is important. Before booking your stay, read reviews on Trip Advisor and Google about the hotel.
Why Choose Gopinivas Grand Hotel to Visit Udayagiri Fort in Kanyakumari?
As one of the leading hotels near Kanyakumari Udayagiri Fort, The Gopinivas Grand Hotel offers spacious rooms and all required amenities at affordable prices. It is the best choice for business and leisure travelers. Overall, Udayagiri Fort is a must-see in Kanyakumari, and The Gopinivas Grand is the hotel to stay. Here's the link https://g.page/r/Cc0walvxFpQpEAE to reach us quickly and easily.