3 Tips to Find the Best Hotels in Kanyakumari at a Budget
Kanyakumari is a beautiful district filled with plenty of wonderful attractions. It's not just Kanyakumari town that attracts tourists; the district is home to several ancient temples, wonderful beaches, and waterfalls. Tourists from across India come here to experience spirituality with an added dose of wholesome fun. If you are eager to explore the place and looking for the best hotels in Kanyakumari, read on:
Looking For 3-Star Hotels in Kanyakumari?
With Kanyakumari town being your primary destination, it's only natural that you look for hotels in Kanyakumari near the beach. Make sure the hotel has a positive reputation on Google. You could also ask for references from friends and family who have travelled to Kanyakumari. The hotel must promise excellent service and comfortable accommodation that befits a 3-star hotel. Does the hotel cater to your varied tastes in terms of cuisine and modern amenities?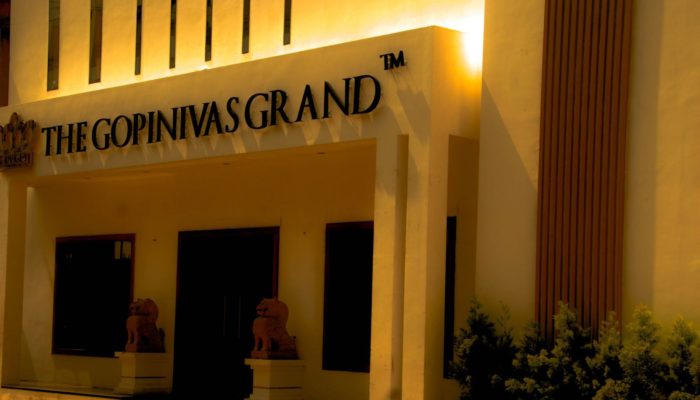 If you are looking for the best hotels in Kanyakumari, visit The Gopinivas Grand Hotel. We are situated in the middle of the town and only a short walk from all major tourist attractions, including the Bhagavathi Amman Temple and the Kanyakumari Beach. We are one of the very few hotels offering a beach view – you can catch a glimpse of the sunrise and sunset almost every day from your hotel room.
We offer luxury accommodation but excellent customer service as well. Our team can cater to your peculiar requirements, including staff who are well versed in multiple Indian languages. And if you crave home food, don't forget to visit our multicuisine restaurant in Kanyakumari
Why Are We One of the Best Budget Hotels in Kanyakumari?
At The Gopinivas Grand, we offer a complete range of Deluxe, Standard, Suite, and Royal Suite rooms. You can choose one that matches your budget and luxury options. You can always relax on the hotel balcony and soak in the breath-taking view of the sunset and sunrise. Each of these rooms is decorated in a contemporary manner that immediately draws the visitors' attention.
If you want to make the most of your time in the city, you should consider staying at one of the best hotels in Kanyakumari near the beach. You may relax on this beach beneath the shade of coconut palms while taking in the sights and sounds of the surrounding area. Kanyakumari hotels are well-known for providing exquisite culinary delights to local and foreign visitors. Click on this link https://g.page/r/Cc0walvxFpQpEAE to reach out to us.
.