Prestigious Hotels in Kanyakumari – Unobtrusive Service and Friendly Hospitality
Are you excited to explore any of the fascinating destinations across the country? Searching for any star hotels in and around the country? Venture into Kanyakumari, the coastal town located in the southern tip of India. Formerly known as Cape Comerin, Kanyakumari is a popular tourist destination known for its gentle seas, heritage monuments, ancient temples and picturesque tourist attractions. Every year, the city will be crowded with a huge number of domestic and international travelers. Get into Prestigious Hotels in Kanyakumari and Feel the Difference These travelers will first look on the accommodation and the environment of the hotel location. In order to meet their requirements, Kanyakumari established many hotels, guest houses and resorts suiting to their need. It is important to know that these hotels in Kanyakumari offer a comfortable accommodation and excellent hospitality for all the visitors. Moreover, the Kanyakumari hotels are specialized in offering an array of services like well furnished rooms, WI-FI connectivity, 24 hours hot and cold water, safe deposit locker facility, multi-cuisine restaurant and much more.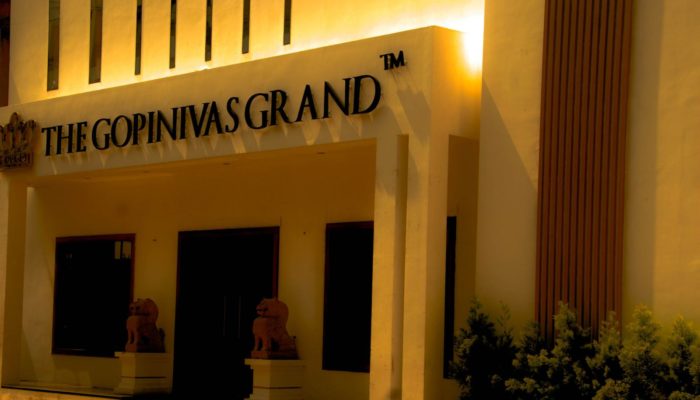 Affordable Room Options Available at Kanyakumari Hotels
Tourists have the option to select their room type from the list of Deluxe Rooms, Standard Rooms, Suite Rooms and Royal Suite Rooms. It is believed that the hotels in Kanyakumariare extremely comfortable and appropriate as per the budget. You can also watch the beautiful sceneries of sunrise and sunset by just sitting in your room balcony. Further, the hotels in Kanyakumari hold a team of well dedicated and experienced staffs for many years. These staffs know the tactics of how to handle their customers in a friendly manner. Also, they are eager to solve any queries or doubts at any point of time. If you are planning for a weekend trip, then Kanyakumari can turn your dreams into reality. Stepping into the luxury hotels will enable the tourists to experience a unique feel with their beloved ones. Tourists can also visit some of the popular tourist attractions like Vivekananda Rock Memorial, Thiruvalluvar Statue, Dhyana Mandapam, Gandhi Memorial in the city. These tourist attractions are just located few minutes from the Kanyakumari hotels. If you are pressured with work or tension, then just sketch out a plan and visit the heritage city with your friends and family.
Key Points to be Noted
Before getting into the destination, the tourists are required to check out some certain points regarding their travel. Now, let us have a quick glance at some of the important points to look on:
Tourists should always prepare a list of things to be done in the new destination. Sketching out a rough draft will enable them to easily locate as well enjoy without any pressure.
Book your rooms and tickets in advance. Most of the people will book their tickets during the summer vacation and finally you won't be able to get it. So, it is better to book in advance as you can stay away from the pressure.
Make sure that you carry all your luggage, travel insurance documents, credit cards and money in a safe manner. It is best to stay cautious in advance rather than the accident occurred.
To Wrap Up
Therefore, the above information regarding the Prestigious Hotels in Kanyakumari would be of great use to the people who are planning to move to the city. Don't miss the golden opportunity to explore a mesmerizing destination in South India. After your visit, you will never like to come out of the beautiful city. If you are still confused, then make a quick search over the web and find the best hotel suiting to your need. Book your tickets in advance and fly to the heritage city with your beloved ones for this summer vacation!