Known as Kumari Munai, Kanyakumari is pretty hamlet is encircled by hills, coconut trees, paddy fields and natural splendours. Reflecting the rich culture of the region, Basically, the name Kanyakumari has been derived from Goddess Kumari Amman. This famous temple is erected in the seashore and people from different religions visit the destination every year. This Blog explains about Kanyakumari Temples Tour.
Welcome to Kanyakumari Temple Tour
If you are planning to spend your summer vacation in a religious destination, then step into Kanyakumari and visit all the ancient temples. You need to know that these Kanyakumari temples hold rich architectural value as they were build many years ago. People in the city ensure to preserve all the temples with great care and attention. Do you know about the list of popular temples in Kanyakumari. Planning to explore in your holidays? Yes, the beautiful city has a number of heritage temples situated in major areas of Kanyakumari. Let us have a quick glance at some of the ancient Kanyakumari temples below.
Kumari Amman Temple
Dedicated to Goddess Parvathi, Kumari Amman Temple is a powerful temple that is located in the shores of Bay Bengal, Indian Ocean and Arabian Sea. The virgin Goddess Parvathi is known by several names such as Kanya Devi, Kumari Amman and Devi Kumari. It is great to know that this temple has been mentioned in Mahabaradha, Ramayana and Purananooru. You can visit the temple between the hours of 4:30 AM to 11:45 AM and 5:30 PM to 8.30 PM. One of the main highlights of the Kumari Amman Temple is the bright diamond nose ring of the Goddess.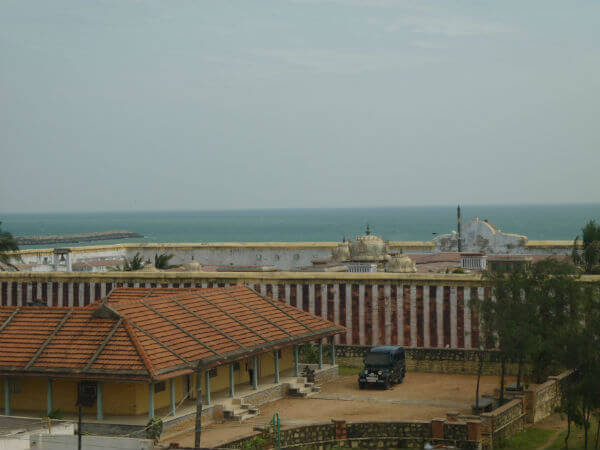 Thiruvattar Sree Adikesava Perumal Temple
Situated at about 6 km north east of Marthandam, Thiruvattar Sree Adikesava Perumal Temple is surrounded by three rivers such as Kothai, Thamirabarani and Parali. When you get into the temple, you can find the idols of Adikesava and Sree Padmanabha facing each other. The beautiful sculptures and rich architecture makes Sree Adikesava Perumal Temple to be visited by thousands of travellers across the world.
Temple of Goddess Bhagavathi – Kanyakumari Temples Tour
Another powerful temple in Kanyakumari is dedicated to Goddess Bhagavathi. This temple is renowned for its architectural glory and ancient historical monuments. It is also believed that the devotee wishes is fulfilled within a short period of time. People who are looking for marriage alliance offer silk clothes and Mangalsutra to the Goddess. Large number of devotees gathers in this famous temple during the festival celebrations. If you haven't visited these Kanyakumari temples, then just plan your holidays to Kanyakumari and get the blessings from the Goddess Bhagavathi.
To Wrap Up
Along with historical and cultural significance, Kanyakumari offers a number of picturesque tourist attractions. This mesmerizing destination would give you loads of memorable moments in your summer vacation. You also get the real opportunity to capture some scenic views of Bay Bengal, Indian Ocean and Arabian Sea.