Kanyakumari Beaches- A Exciting Tourist Spot in South India
Do you have any idea to visit a destination in your summer vacation? Have you ever been to Kanyakumari beach? If you haven't visited this exotic location, then just sketch out a plan! Strategically located in the southernmost tip of India, Kanyakumari Beach is a lovely place that holds the attention of thousands of travel lovers. Known for its multi-coloured sand and rocky shoreline, this beach enables the people to enjoy the beauty of the nature to a great extent.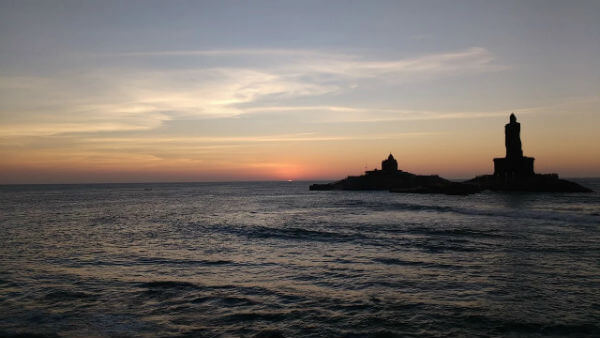 Kanyakumari – Famous for Sunrise and Sunset
The appealing sunrise and breathtaking sunset views makes Kanyakumari special among many international travelers. Tourists who are planning to visit this heritage destination have to check out Kanyakumari beaches and other tourist attractions of the town. There is a light house situated near the beach. This light house offers a clear view of the entire Kanyakumari city. You can get into the light house and experience a cool breeze.
Tourist Attractions near Beach
Kanyakumari Beach is the major highlight of the city. Many amazing tourist attractions are located close to the beach such as Kanyakumari Temple, Vivekananda Temple, Tirparappu Waterfalls and more. People who are visiting the beach can also look over these tourist attractions and gain more knowledge. Kanyakumari Tourism is a wide mix of entertainment, tradition, culture, nightlife and so on.
Hotels in Kanyakumari
You would find many luxurious hotels in Kanyakumari that are facing towards the sea coast area. The Kanyakumari hotels near beach offer outstanding services and modern hospitality for all their guests. You also need to know that they value every guest with utmost attention. Some of the services offered by the hotels in Kanyakumari include air-conditioned rooms, laundry service, 24 hours room service, multi-cuisine restaurant, doctor on call, valid car parking and much more.
Shopping in Kanyakumari
Kanyakumari is not a perfect destination for shopping but you can get some amazing seashell items. You can also purchase those decorative gift items that are made out of bamboo and wood and give to any of your beloved ones.
Travel Options Available
There is nothing to worry about the transport options to travel to Kanyakumari. For the benefit of travellers, the Tamil Nadu Transport Corporation runs many buses from Kanyakumari to Kanyakumari via Padmanabhapuram Palace, Pechipparai Dam, Muttom Beach, Thottipalam, Vattakottai and more. All the buses usually start at 7:00 AM and return back by 6:00 PM. Just keep all these points in mind and get ready to explore this charismatic destination in your next summer vacation.